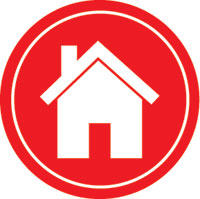 SMART HOME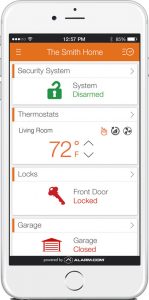 Today's home automation abilities provide both home and business owners with comfort, convenience and energy efficiency by allowing them to control devices based on:
• Rules (Example: "When my system is armed
always turn on the porch light" or "Set the
thermostat up by 3 degrees at Sunset")
• Scenes (Ability to push one icon on your smart
phone to dim lights, turn off appliances, adjust
thermostats, etc.)
• Smart Phone input (manually changing the
temperature on your thermostat or manually turning off a lamp).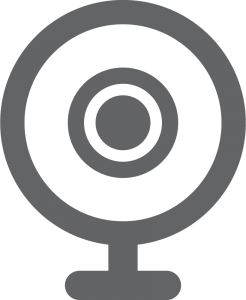 VIDEO DOORBELL
Allows you to see who is at the front door with the Alarm.com Doorbell Camera, providing 2 way voice through the alarm.com app, allowing you to speak to visitors at the door from anywhere.
IMAGE SENSORS
Allows you to see a picture of the activity that tripped your motion.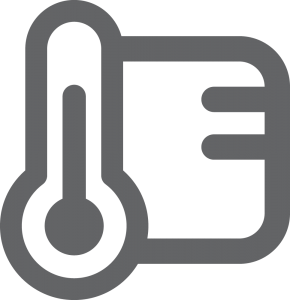 THERMOSTAT
Manage your temperature settings with automated schedules and rules. Have your thermostat automatically set back when the system is armed away, or pause if smoke is detected to limit the circulation of fumes. You can also lock out local adjustments so that others can't adjust, get notifications if the thermostat setting is adjusted, or get notifications if the temperature in your property gets too high or too low.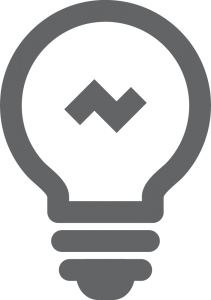 LIGHTS
You can add smart light bulbs or smart plugs to allow you to turn off lights manually through your smart phone or using rules and scenes. Smart Plugs can work with lamps, televisions, coffee machines or even Christmas lights.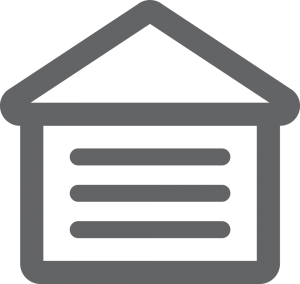 GARAGE DOOR CONTROLLERS
Garage doors are a key entry point to a property. Now you can remotely open or close the garage door and get a notification is the door is left open when it shouldn't be.